Last updated on May 19th, 2023 at 09:54 pm
DRESS DESIGNING AND GARMENT MANUFACTURING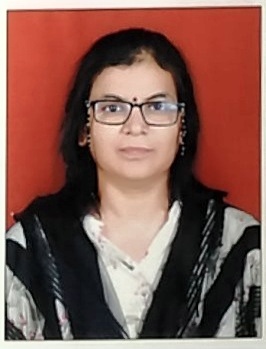 Ms.Jyoti S. Lakade
BSc. MBA
Date of Appointment : 18-10-2000
It gives me pleasure and great opportunity to introduce Department of Dress Designing & Garment manufacturing of Government Polytechnic Aurangabad. The department has been established in the year 1992.The intake of programme is 30 girl students. The department has experienced and dedicated faculty to guide and mentor the students.The curriculum is designed for benefit of students and focused on outcome based education (OBE) pattern, with an ease of modifying and updating the curriculum of the courses as per the need of the society/industry. The department has well equipped laboratories for performing practical for achieving technical proficiency required for garment industry. The department endeavours for nurturing creativity and innovation for successful education. The Department has evolved with a focus on entrepreneurship and employability, catering to the needs of the Garment design & Fashion. The department takes its fullest efforts for industrial visits, expert talks and training programmes for students and faculty to keep abreast their knowledge and skills in ever updating techno world. Yearly exhibitions of students term work helps the student to develop entrepreneurship skills In-order to gain an industrial exposure, internship to the students is made mandatory which definitely will prepare the students to be industry ready. For this ,department has taken an initiative to sign the Memorandum of Understanding (MoUs) with different industries .
Empower Women in Garment Designing & Making, with respect to Indian Heritage & Global trends.
1 To create a learning environment that provides skills, creativity and industry exposure so as to practice design interventions right from the adornment of the material to the finished Garment and fulfill the clothing needs of the society. 2 To enhance the presentation skills, entrepreneurial abilities & development of social values, human ethics for the careers in Garment mfg. units. 3 To harness human resource for sustainable growth by inculcating the philosophy of continuous learning and innovation in Dress Designing and Garment Manufacturing field.
| | | | | | |
| --- | --- | --- | --- | --- | --- |
| Sr. No. | Name of the faculty member | Designation | Qualification | Contact No | E-mail id |
| 1 | Ms JYOTI SHRIDHAR LAKADE | I/c HEAD, Lecturer | MBA ,B.Sc,Diploma in DDGM | | mejsl@rediffmail.com |
| 2 | Mrs NAINA RAMVILAS BIYANI (LAKHOTIYA) | Lecturer | M.Com,Diploma in DDGM | | nainarahul.nr@gmail.com |
| 3 | Mrs AMRUTA LAXMIKANT RODE | Lecturer | B.D.F.C,Diploma in DDGM | | amrutarode@gmail.com |
| 4 | Smt SIDDIQUI FARIDA BARODDIN | Lecturer | M.A(Eng), Diploma in DDGM | | faridasiddiqui1980@gmail.com |
| 5 | Smt PALLAVI JAGANNATH LANJEWAR | Lecturer | B.D.F.C,Diploma in DDGM | | pallavilanjewar05@gmail.com |
| 6 | Smt AMRUTA VIJAYSI RAMAIYA | Lecturer | B.D.F.C,Diploma in DDGM | | amruta.bhatia2016@gmail.com |
| 7 | Smt SHUBHANGI MANOHAR WAGHCHAURE | Lecturer | B.D.F.C,Diploma in DDGM | | shubhangimw.gpa@gmail.com |
| 8 | Smt MANISHA PRABHAKAR CHAVAN | Lecturer | M.A(Eng),B.Sc,Diploma in DDGM | | manishanandar@gmail.com |
Departmental Circular/ Downloads
| Sr.no | Academic Year | Year | Term | View |
| --- | --- | --- | --- | --- |
| | | | | |
| | | | | |
| | | | | |
| | | | | |
| | | | | |
| | | | | |